Fill out the form on this page to be contacted and get access to the demo version that best matches your needs. But don't let the word "demo" confuse you. Unlike other software that only offers you a free preview version, you can use the complete, fully functional version of GestiRent free for 30 days.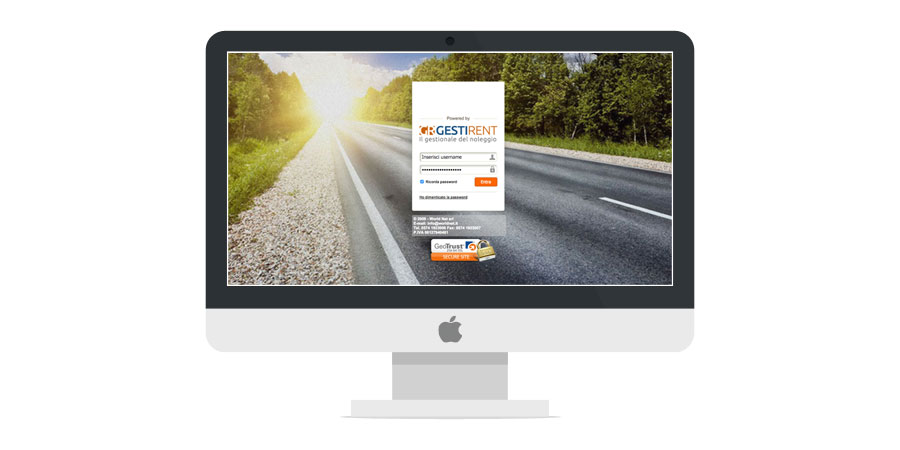 If you're wondering "Why is World Net giving this away?" then you're asking the wrong question – once you've
experienced how convenient, simple and useful GestiRent is, you'll wonder how you ever managed without it. GestiRent is like a drug, except it's legal. But that won't matter to you either way, because the only thing on your mind will be getting another dose.
After all, it's easy to get used to the convenience of having all this at your fingertips:
Customer data

Vehicle data

Vehicle maintenance management

Rental price list (for each group or vehicle)

Contracts form

Availability calendar

Quote form

Billing form

Access management

Management of partner companies with commission calculator

Revenue/cost management, depreciation plans, vehicle profitability reports

Management of any personalised discounts

Presence management on the RENT4U.IT portal